Shinnoki
Handsomely stained and pre-finished wood veneers are bonded to a CARB 2 mdf substrate. Our stocked and ready to go panels are ideal for walls, case goods, closets, kitchens
Nordus
With 'Nørdus', Decospan offers an accessible collection of veneered panels that plays into the trend towards a more Scandinavian and modernist interior design.
Querkus
"Querkus" is Latin for oak. This unfinished panel is Decospan's answer to the contemporary interior design trends in Northern Europe. Querkus panels can be used in various options in interiors and is a sustainable product. The product range is impressive, comprising both FSC certified virgin oak, reclaimed oak and smoked oak options.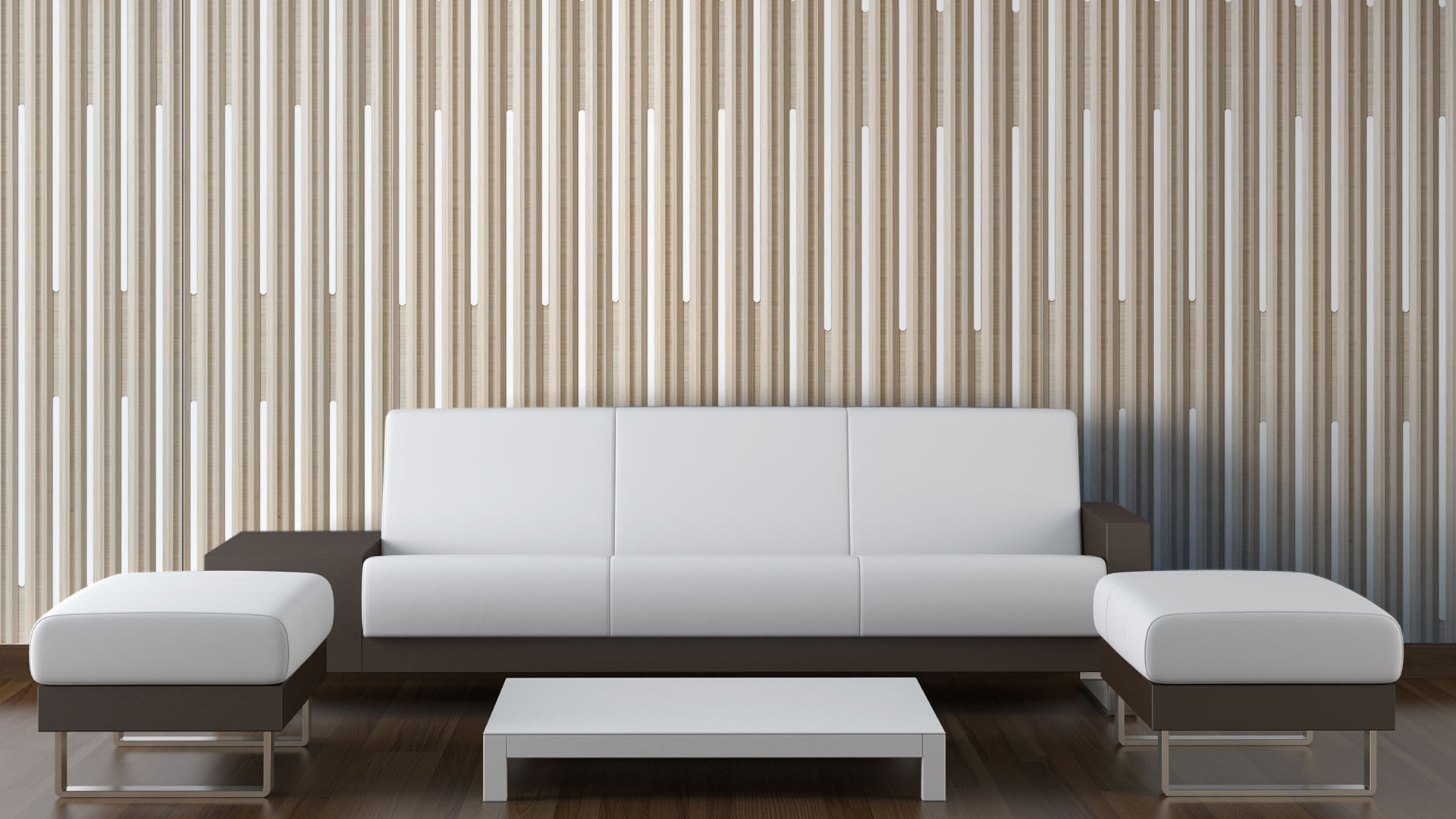 Plyboo
Developed in collaboration with Robin Reigi, Louver™ is manufactured by Smith & Fong and is the company's newest collection of three-dimensional architectural panels. Louver™ is a series of carved panels that use angular positions and perforation patterns to define space, direct light and absorb sound.
Plyboo Fractal
Fractal™ by Smith&Fong is Plyboo's' first modular tile system. 2'x2' triangular tiles are carved into 4 patterns and 8 colors meant for easy-to-customize feature walls and ceilings. Patterns that always "resolve" to one another, can be bold and Asymetrical or subtle and repeating.
Jamie Beckwith Panels
The Jamie Beckwith Collection is comprised of high-end engineered and solid wood tiles designed and produced for flooring and wall surfacing. Jamie Beckwith's product is made in Nashville, Tennessee and can be customized to meet client's specific needs.
Chilewich Wall Covering
The now iconic Chilewich has a contract division that produces products especially suitable for commercial application. Its floor and wall covering have CES specification, Green Label certification, fire testing, HPDs and EPDs and impressive durability and cleanability bonafides.