Shinnoki Flooring
Shinnoki flooring by Decospan bridges the warmth and beauty of a high-quality European oak flooring with contemporary architecture. You can design your dream floor with a wide range of stylish and attractive colors that compliment our SHINNOKI WOOD PANELS. French production guarantees contemporary products with respect for nature and the utmost care for quality.
Chilewich
The now iconic Chilewich has a contract division that produces products especially suitable for commercial application. Its floor and wall covering have CES specification, Green Label certification, fire testing, HPDs and EPDs and impressive durability and cleanability bonafides.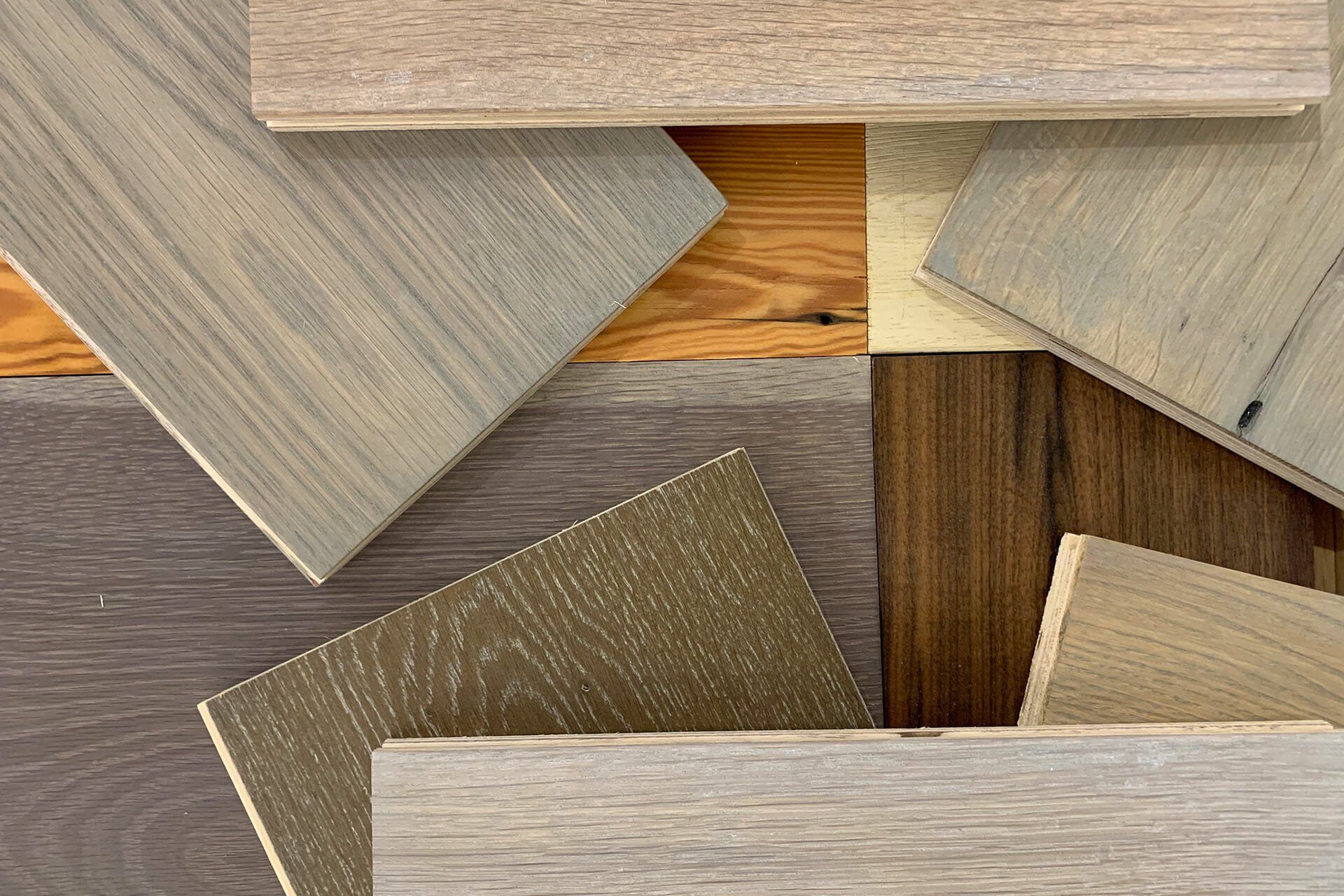 Custom Hardwood Flooring
Developed to offer unsurpassed quality and full customization at exceptional value, our prefinished wide plank flooring is ideal for both commercial and residential applications.
Jamie Beckwith
The Enigma® Hardwood Surfacing Line is a high-end engineered product designed and produced for flooring and vertical surfacing.. The line consists of twelve different patterns with six unique stain choices. The wood species available are: Plain sawn White Oak, 1/4 sawn White Oak, and Walnut. Jamie Beckwith's product is made in Nashville, Tennessee and can be customized to meet client's specific needs.