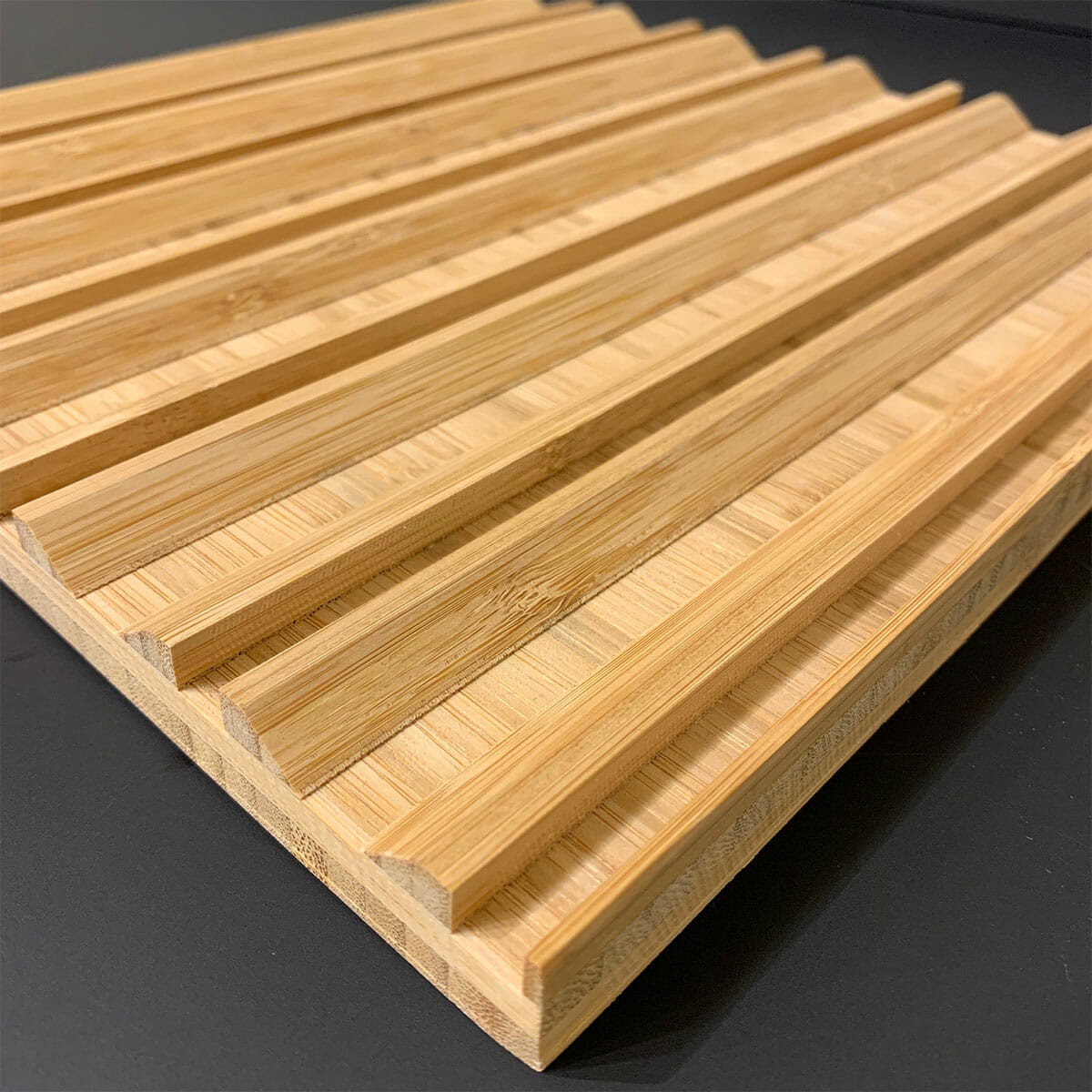 Developed in collaboration with Robin Reigi, Louver™ is manufactured by Smith & Fong and is the company's newest collection of three-dimensional architectural panels. With a nod to the classically modernistic and beloved architectural element, Louver™ is a series of carved panels that use angular positions and perforation patterns to define space, direct light and absorb sound.
Utilizes Smith & Fong's signature RealCore® bamboo panels.
Available in Smith & Fong standard sizes 4'x8' & 4'x10'.
ASTME 84 Fire rated Class A, Class B or Class C (depending on item)
7 standard colors. Custom colors available.
Butterfly, Wind Sail and Beeswing patterns also available in acoustic sound options.
"We wanted to create a series of patterns that spoke to the relationship between light and shadow that can be achieved with our material." Design developer Robin Reigi. By evoking the moody yet restrained effects created by louvers in large scale architecture and modern interiors, we aimed to create something functional but also timely and pleasing.