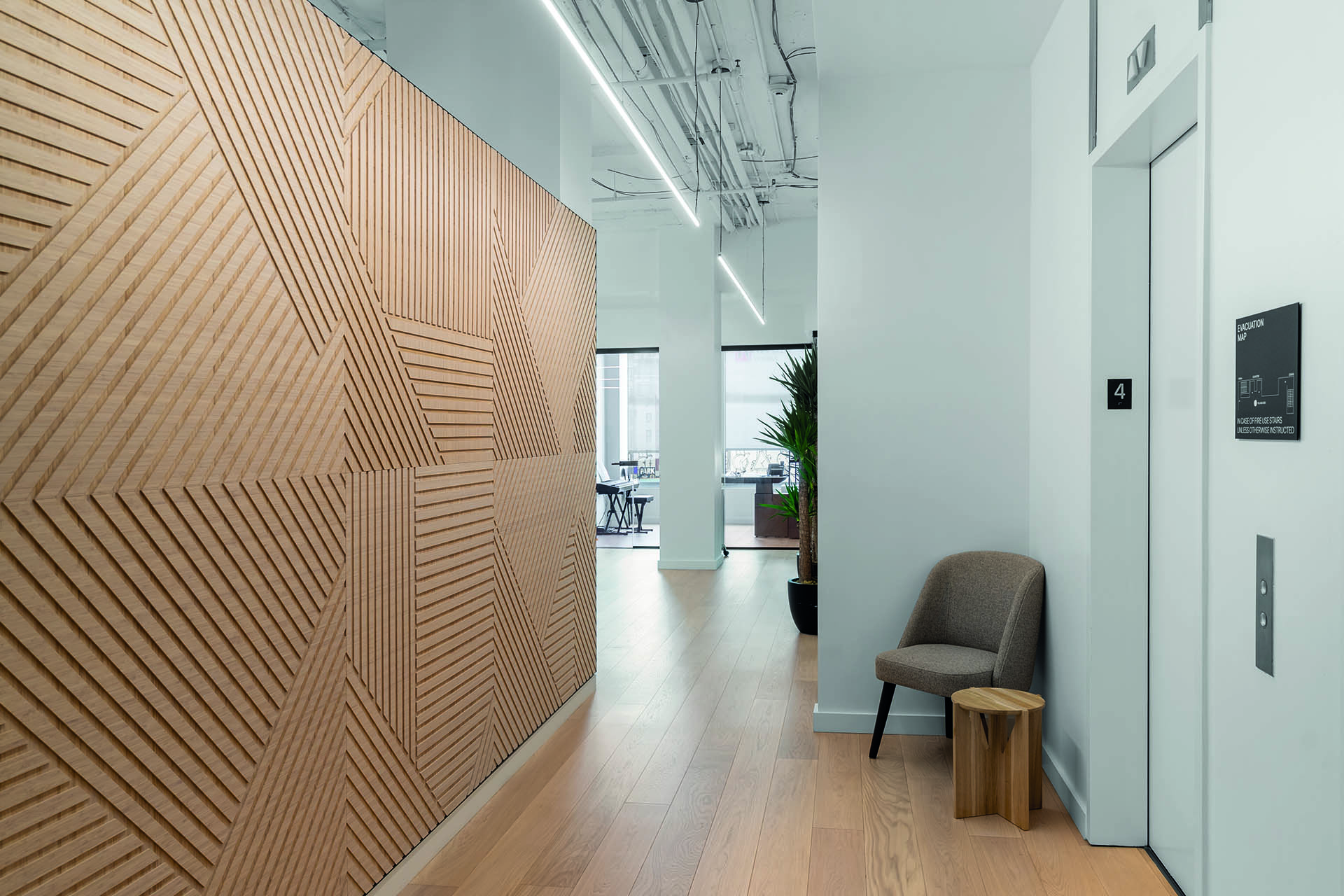 Futura is the second modular system developed by Plyboo to provide a large scale, and acoustically capable system based on the 4'x4' module.   Three different patterns and their mirror image may be configured for bold origami style patterns. Patterns  can be asymmetrical or repeating.
Futura  Patterns can be combined with Futura Sound panels to create greater visual depth and performance.   Colors can be combined  for varied looks. Try experimenting with the Futura Design tool to choose and manipulate existing designs or create completely new ones using the Randomizer button.
Futura™ by Smith&Fong applies the use of compositional geometric figures, each part of which has the same proportional character as the whole. Exciting and interpretive this expressive panel series uses the discipline of isosceles triangles to create squares and nested geometric shapes that express infinite space by emphasizing line, color and light. The visual complexity of the Futura™ compositions causes the eye to find forms beyond the geometry evoking ideas, events and emotions. Available in natural colors as well as oiled Greige, Fog and Noir finishes to name a few, the Futura™ line has a palette to enhance any project.
Panel Collection Name: Futura™
Dimensions: 47 ¾"x47 ¾"x ¾" or 1212mm x 1212mm x 19mm
Material: Plyboo RealCore bamboo